Natural Incense- Aura Cleansing & Protection
Manifestation: Cleanse your aura & mind, improve awareness, protect from the negativity.
Ingredients: Bayleaves, Rosemary, Cinnamon, Mint, and Frankensiens. 
If someone is projecting bad energy, it might even stick to you, which can cause intuition blockages and emotional issues. These are a result of your aura absorbing theirs. Auras are an energetic field that surround the body, representing your current emotional and vibe. It can reveal information about your heart, mind, and desires. And, just like all of these things, it must be cared for at all times.
Protect Your energy at all costs from negativity because it's essential to have a clear magical and spiritual channel at all times.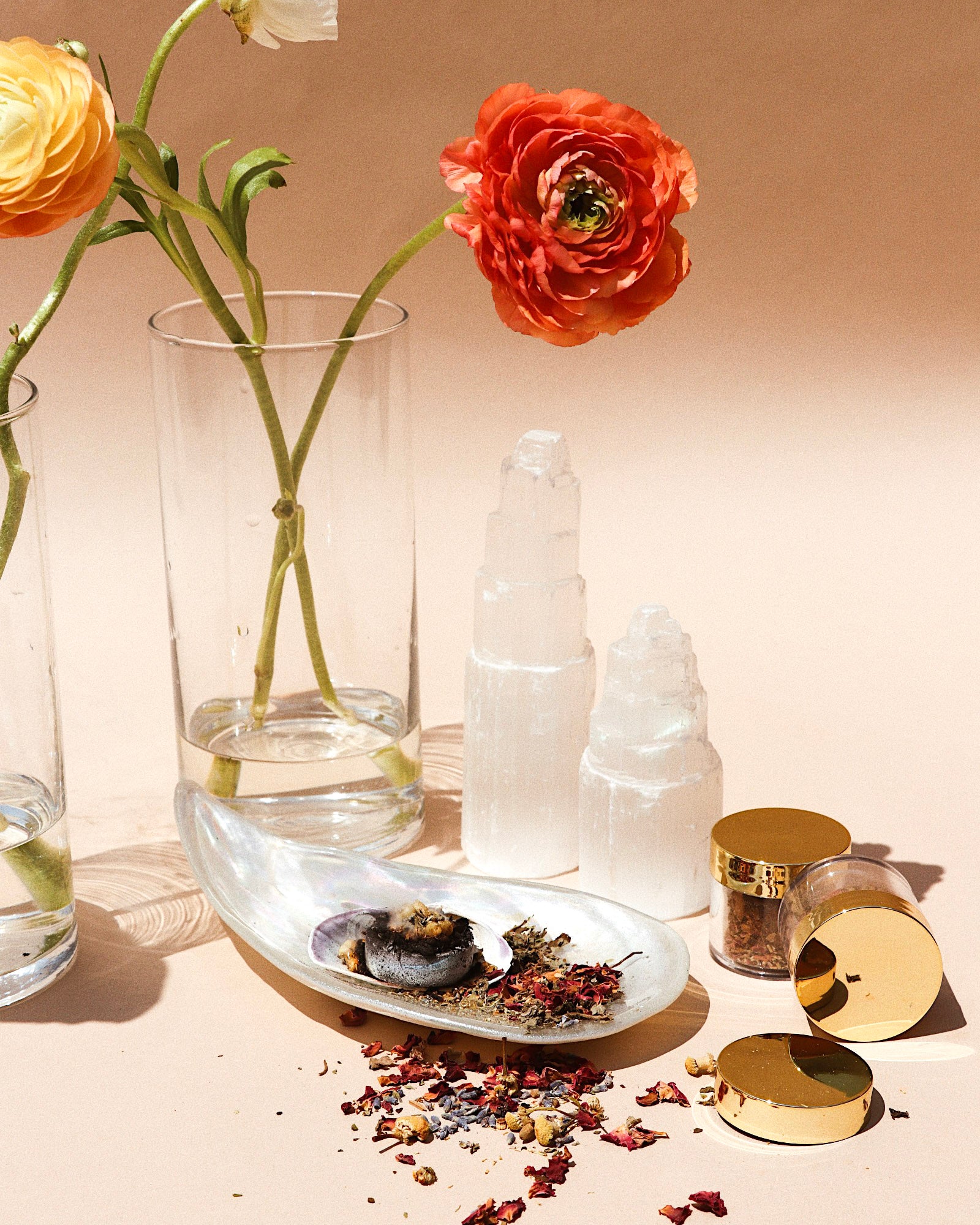 How to Use: 
Step #1 - Take a piece of self-lighting incense Charcoal and place it on a heat proof receptacle lined with salt
Step #2 - Carefully light the Charcoal as it will spark once you've lit it 
Step #3 - Once the Charcoal has turned gray, add a pinch of the Incense Blend onto the Charcoal Tablet (Note: The more you add, the smokier it will get)
Step #4 - You may also use this time to walk through your space to help set the intention with the smoke of the Incense Blend if you wish
Step #5 - When finished, place the heat proof receptacle out of reach of any children or pets as it will stay hot until it is finished burning