Natural Incense - Love Spell
Manifestation: Love, Self-Love, Beauty & Self-worth.

All the ingredients are well known for their medicinal and spiritual uses. These herbs are used as a symbol of love, fertility spells and to attract prosperity. 
Ingredients: Rosemary, Rose, Patchuli, Basil, and Cinnamon
I do believe that the power of love spells will enable to resolve any trouble in love that you are dealing with. However, it doesn't mean the spell will work every time it's cast; just the magic itself is not enough. The universe is unable to feel your desire if you only sit there and do nothing. To attract love, one of the key elements is your intuition and positive energy. Don't be distracted by negative thoughts or your love spell will change its nature or even cause backfire.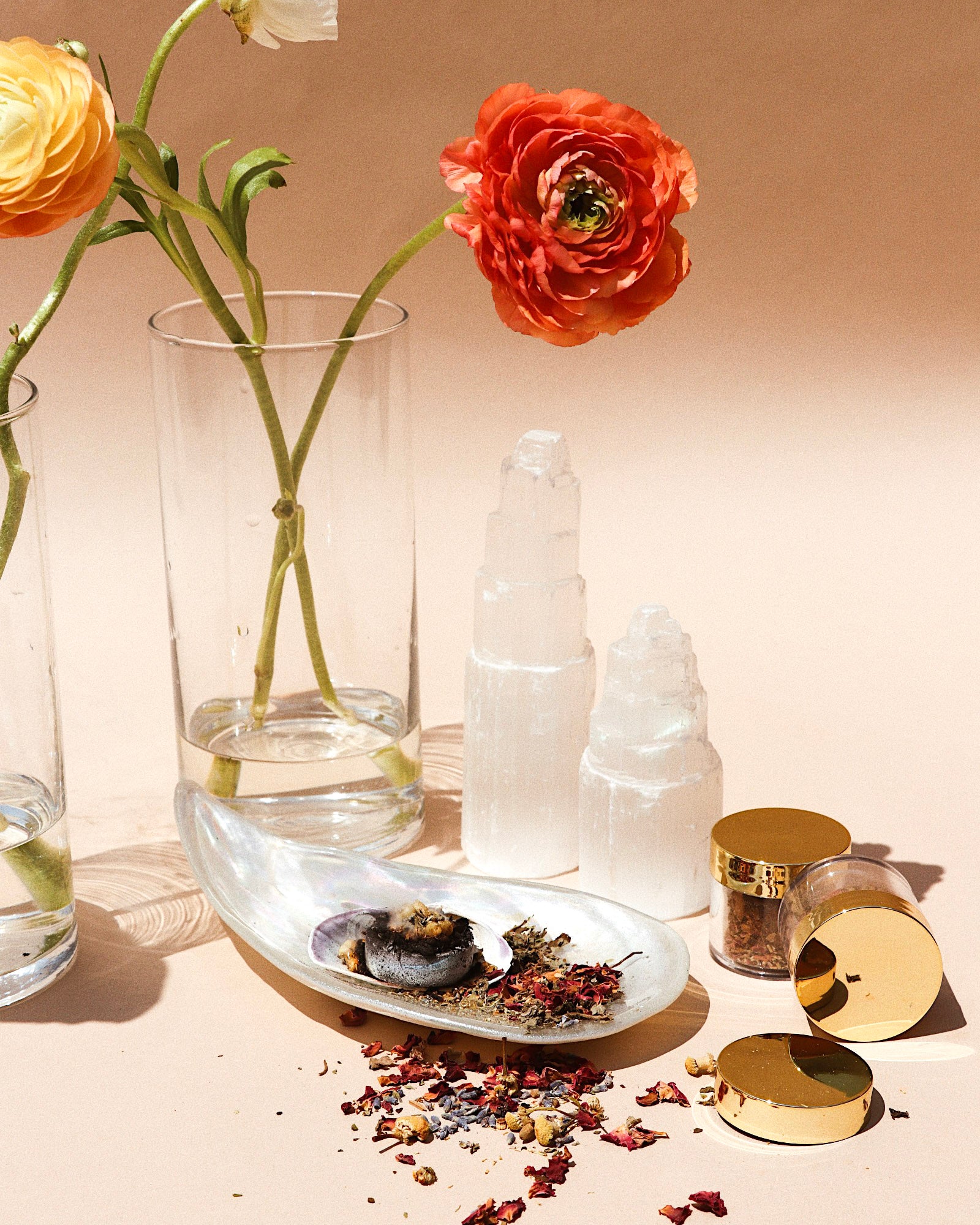 How to Use: 
Step #1 - Take a piece of self-lighting incense Charcoal and place it on a heat proof receptacle lined with salt
Step #2 - Carefully light the Charcoal as it will spark once you've lit it 
Step #3 - Once the Charcoal has turned gray, add a pinch of the Incense Blend onto the Charcoal Tablet (Note: The more you add, the smokier it will get)
Step #4 - You may also use this time to walk through your space to help set the intention with the smoke of the Incense Blend if you wish
Step #5 - When finished, place the heat proof receptacle out of reach of any children or pets as it will stay hot until it is finished burning