Natural Incense - Peace & Clarity
Magical Properties: Promote a long life of peace, relaxation, purification and comfort.
Ingredients: Lavender, Chamomile, Frankincense and Rosemary.
All the herbs are Organic and Natural. It is great for relaxing, and soothing frazzled nerves. Hers Wave strives to bring peace and protect your TEMPLE. Slow down the pace of you always-on life and allowing time to take care of yourself is a huge win for your personal state of well-being.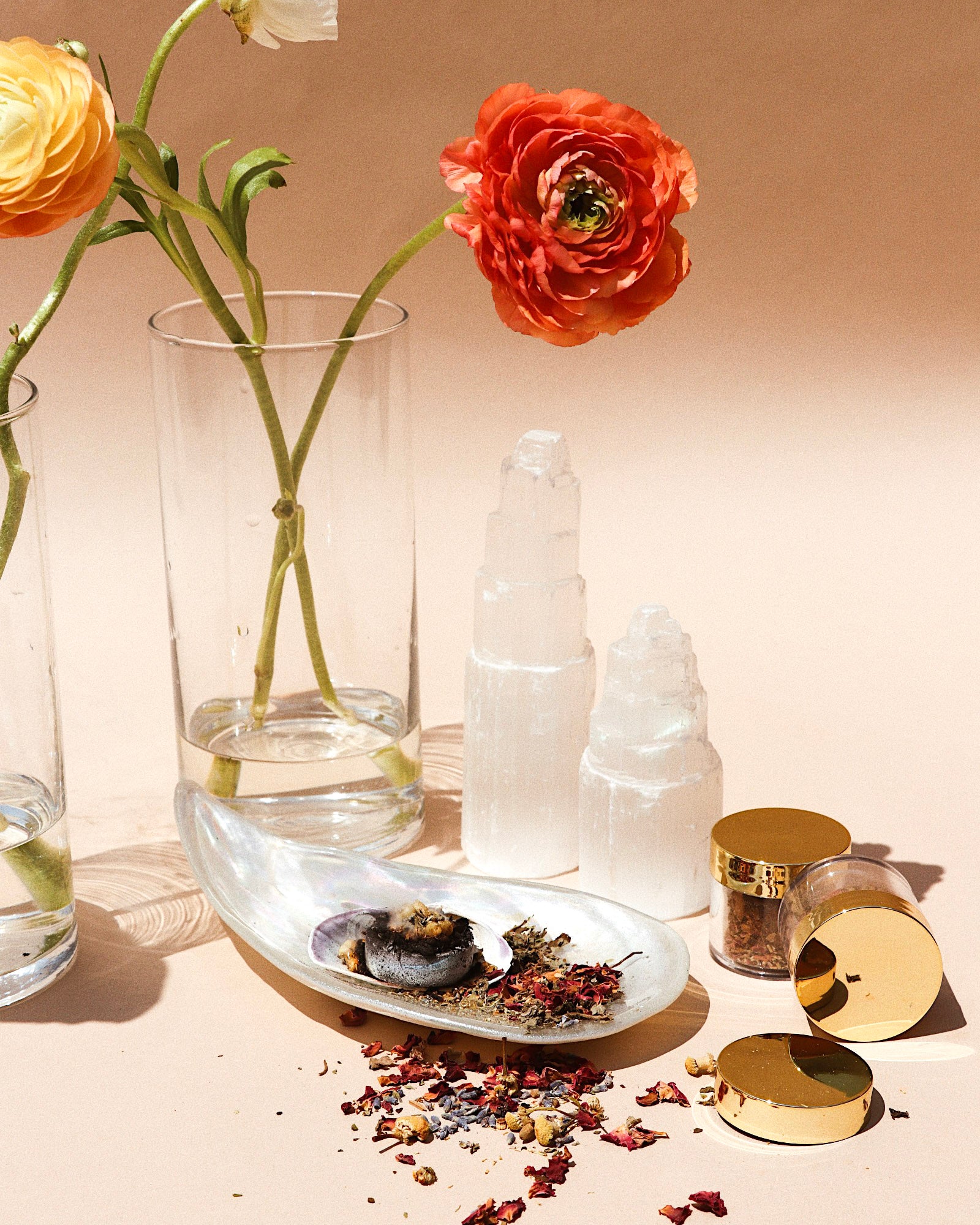 How to Use: 
Step #1 - Take a piece of self-lighting incense Charcoal and place it on a heat proof receptacle lined with salt
Step #2 - Carefully light the Charcoal as it will spark once you've lit it 
Step #3 - Once the Charcoal has turned gray, add a pinch of the Incense Blend onto the Charcoal Tablet (Note: The more you add, the smokier it will get)
Step #4 - You may also use this time to walk through your space to help set the intention with the smoke of the Incense Blend if you wish
Step #5 - When finished, place the heat proof receptacle out of reach of any children or pets as it will stay hot until it is finished burning